Skip Navigation
Website Accessibility
Solmate Crew Socks Snowdrop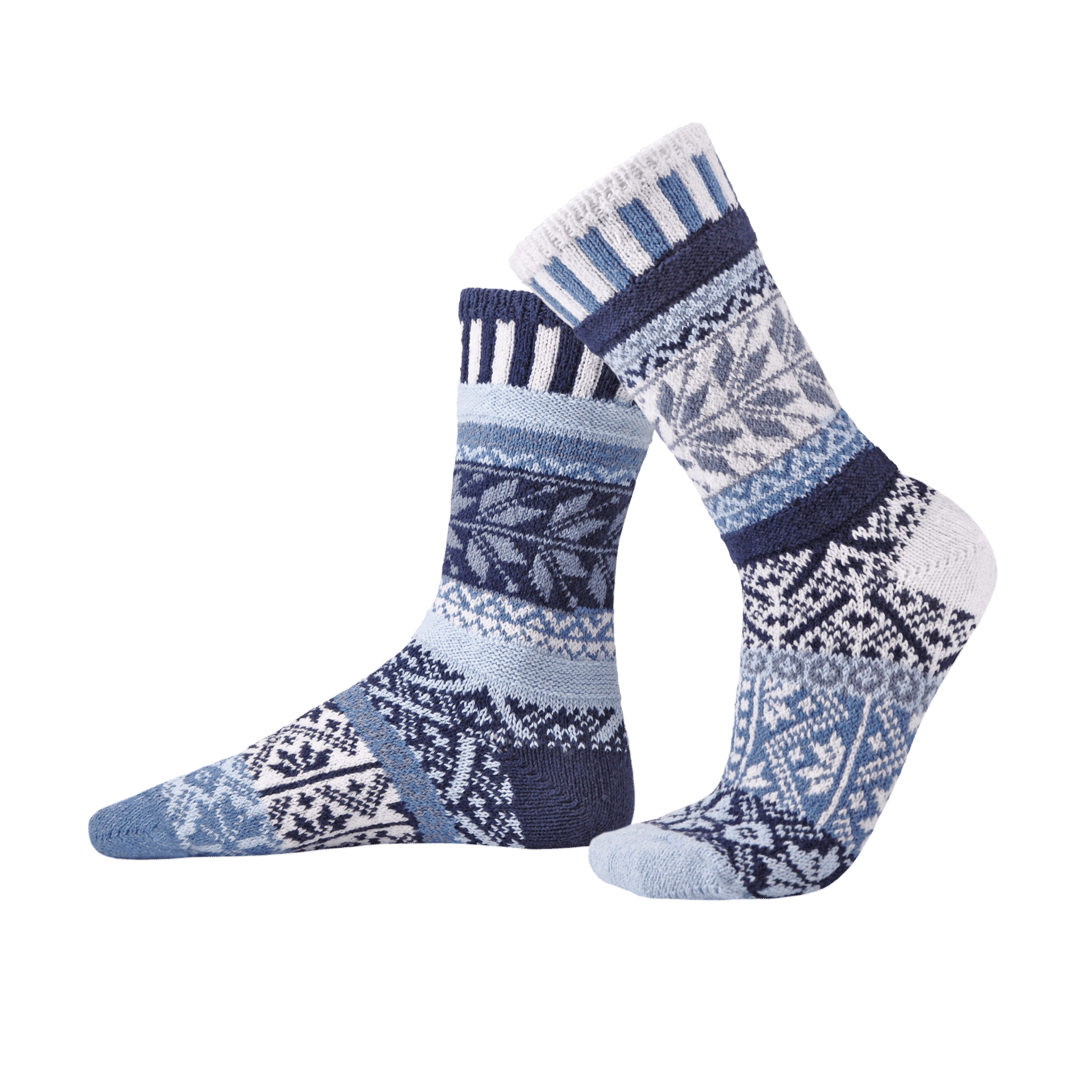 s the temperature drops you can count on our Snowdrop Crew Socks to keep your spirits up & your feet warm. Featuring delicate snowflake designs - perfect for those apres-ski powder days or those cozy nights in.
Colors in this sock: Navy, White, Powder Blue, and Steel Blue.
62% Recycled Cotton, 22% Recycled Polyester, 15% Nylon, 1% Lycra.