Happy Mother's Day! We hope you take time to be kind to yourself and enjoy your families and friends on this special day! Treat yourself or that special mom in your life!

Welcome back to Atenti Bags! Arriving just a few days ago and we are already almost sold out of the Hope Basket bags and Tall Caddies. Don't see yours? No worries more are on the way.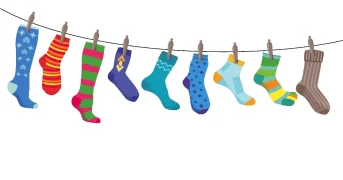 Do you love to make socks? Do you love sock yarn? We are so excited to tell you that Opal Sock Yarn is coming back to the shop! We expect it to arrive Thursday the 18th! Two collections are arriving. The ever so popular Van Gogh and Country Collections! We will have all 8 colors for each collection. As you know, Opal rarely if ever repeat collections but the Van Gogh was sold out so quickly they have repeated the collection! PreOrder yours before it's gone again!
Just in time for this unusally hot weather this weekend and all summer long, all Ella Rae cotton and cotton blend yarns are on sale 25% off. Ella Rae patterns are 50% off!
Watercolors

100% Mercerized Cotton

Impressionist

65% Cotton, 25% Viscose,

10% Linen

Denim DK

100% Egyptian Cotton
In case you ran of time or just forgot....
Have a wonderful day!
Sherry, Laurie, Pam and Nancy
If you or someone you know is perfect for us