"Beep-boop beep-boop!"



(That's robot for "HUGE Savings Ahead!")

Get ready for great online-only savings at CoastalYarns.Com!

Starting now through Monday, November 26, is the day to check off all the yarn-lovers on your shopping list,
and not even leave the house...or work!

Save 10% off your ONLINE PURCHASE of regular priced items when you use code:

CYBER10

Treat yourself or a friend to a sweater quantity of yarn,
a quick grab-and-go kit, or a set of interchangeable needles!



Every regular priced item in our online shop is 10% off,
including our beautiful interchangeable needle sets from Addi!



We have an amazing selection on grab-and-go kits!

Elegant wraps, cozy hats, toasty mittens, and creative shawls.

Pick your favorite, they're all 10% off with the coupon code!


SAVE 10% On Blue Moon Fiber Arts -
including our 10 shop exclusive colorways!




Blue Moon Fiber Arts yarns NEVER go on sale, so this is your one chance!

Use our store coupon to get these locally hand dyed fiber goodies
(including our stunning shop-exclusive shades) at a great discount!



This discount is limited to in-store stock only while supplies last, no special orders.




Looking for something exquisite and unique?



Pick from 10 Shop-Exclusive colorways by Blue Moon Fiber Arts!

Colors shown here from left to right:
Coastal Yarns, Haystack, Coastal Sunset Celebration, Manzanitaville



Stormy Weather, Bruce's Candy Kitchen



Kite Flyers, Sea Star, Tufted Puffin, Josephines

All colors shown here in Blue Moon Fiber Arts "Socks That Rock Lightweight" - but we have these amazing colorways in almost every Blue Moon base we carry!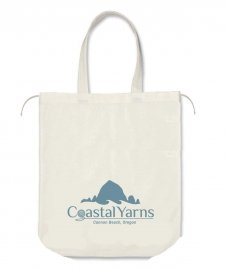 Receive a FREE Coastal Yarns project bag
with your purchase of $100 or more while supplies last!

For Cyber Monday ONLY: ALL DOMESTIC WEB ORDERS SHIP FREE!





Don't forget to check out our already reduced Sale items!


Happy Shopping!